Welcome to the 'Our Faith' page of our Virtual School.
Our faith is central to everything we do at Sacred Heart. During this time when our school is closed, everything is different and things seem a bit strange our prayers and faith can help us be connected to each other and provide comfort and peace.
On this page you will find some links to ways to stay connected to what we would be doing in school; ways to pray; ideas of things to do at home; celebrations of things pupils have done and a message board for any intentions that you would like to make for our school community to pray for.
The staff are meeting weekly via a video conferencing app and we are having our weekly worhsip briefings via email so we are all very much still praying for everyone in our community.
Thank you, parents and pupils, for everything you are doing to support us in this effort. The work you are doing at home is amazing and keeps the staff going and feeling motivated. We hope you are motivated by the ideas on here and the other pages on the Virtual School.
Take care. Stay safe. Stay home.
Sacred Heart of Jesus, I place all my trust in you.
Weekly Message from Mrs Bates
w/c 18th May 2020
Hi everyone, I hope you and your families are all still well. We have been away from school for eight weeks now. At times it seems like a long time to me and at other times it feels like it has passed very quickly. We are still missing you all so much and missing being in school. It's been great seeing people on the zoom sessions and on home visits.
This last week I have been lucky enough to be able to get out on some beautiful walks near my house. By now I know you all know I love watching the clouds and sunsets. They have continued to be amazing and wow me. Below is a photo from one last week. On the walks I have seen so much wildflife and down by the river saw some birds that I had never seen before - sand martins and a nuthatch! I also saw a grey heron taking flight which was amazing. When I got back and looked out of the kitchen window there was a fox running across the field much earlier than he normally does! Hopefully you can spot him in the middle photograph.
In these strange times getting some fresh air and appreciating the beauty in little things can be relaxing. This week is the 5th anniversary of Pope Francis writing the Laudato Si - a letter calling on all of us to look after our common home, the earth, to care for it and protect it so that we can live sustainably. If we had ben in school we would have been doing work related to this and the School Council would have been leading us in our Eco School status.
This week at home watch the Laudato Si animation and do something that helps look after our world. Design a poster that encoruages others to help look after our world.
Please go to our Prayer Wall for anyone you want us to pray for.
From Monday 18th May 2020, the theme for our photo gallery is 'Nature'.

Our RE activities for this week are listed below too.
Please send your work in via the office email, Dojo or Tweet it and link us in with @SacredHeartLS4
Take care,
Mrs Bates
Activities for w/c 18th May 2020: Laudato Si and Caring for our Common Home
This week is the 5th anniversary of Pope Francis' letter to the world asking us to look after and protect the world. In the letter he explains that if we don't look after the world and use it's resources sensibly we not only harm the earth but we don't leave a future for others.
Watch the Laudato Si video below.
Laudato Si Animation
Then write down what action you are going to take to try and look after our world.
It might be to save water by turning off the taps whilst you're cleaning your teeth, turning off lights when you're not in the room, recycling more, starting a compost heap, eating more vegetables or walking more. Whilst we have been in lockdown I know I have deifnitely thought about how we can live simpler and had to be more thoughtful and concious or my actions. I'm definitely using the car less and this is not only good for the planet but also good for my health!
Design a poster
to help others know how to live sustainably and to care for our planet, our common home.
Send in your photos
of how you are caring for and looking after our planet.
Read the prayers
.
Write your own prayer
for our earth.
W/c 18th May 2020 Looking After our Common Home
This week please send in photos of how you are following Pope Francis' message to look after our common home. It might be you on a walk, going to the recycling bin, gardening, turning the lights or taps off. Also send in your photos of your posters and prayers.
w/c 4th May Wow!
Last week I had a number of WOW moments - there were gorgeous sunsets, butterflies hatching, beautiful birdsong and colourful flowers. Send in your photos, drawings or written work about something that has made you say, "WOW!" recently. Thanks to Robin in Y2 for your amazing sunset over Kirkstall Abbey - absolutely beautiful and certainly made me go, "Wow!" Thanks to Mr Masley for his photo not of sunset but sunrise! He took it on one of his early morning runs last week, "Wow!"
The Book of Hopes, Katherine Rundell

My sister sent me the link to this book which is a collection of short stories, poems, essays and pictures has contributions from more than 110 children's writers. The ilustrations are lovely and the stories are uplifting. It is dedicated to the doctors, nurses, carers, porters, cleaners and everyone currently working in hospitals.
w/c 27th April 2020 Helping Hands
Our photo gallery this week shows our helpful hands represented in different ways. We also have examples of people helping others. Thank you to Jaxon and Egill for being the first ones to get their artwork in. LOVE the handprints! Olivia, thank you for your finger prayers, it was great to get that email arrive in my inbox.
W/C 20.04.20 Things We Are Thankful for During Lockdown
Below are a collection of photos from staff and pupils that show things they are thankful for or that have brought a smile to their faces during our school closure. Mrs Bates is thankful for the beautiful flowers and sunsets. Elaine is thankful for her family. Mrs Myers is thankful for her phone so she can keep in touch with loved ones. As a school we are thankful for all the donations from Morrison's that are helping us support people in our community and our fantastic NHS. Please send in your photos so that we can have a record of things that made us smile during this difficult time.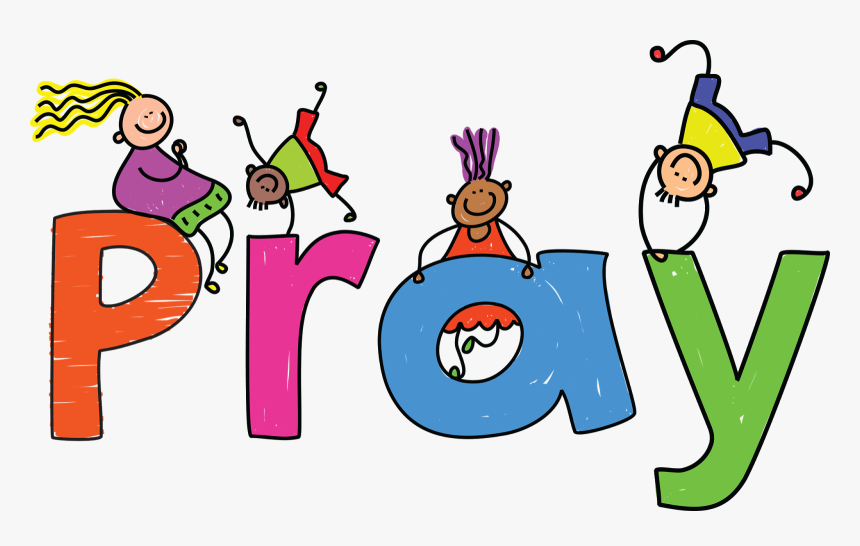 Prayer is a central part of our school day and life. Below you will find our daily school prayers and a link to daily prayers produced by Ten:Ten.
Click on the link and you will be taken to the Ten:Ten website for daily prayers with a specific focus for this time and prayers for across the world for people suffering with Covid 19.
Daily Prayers from Ten:Ten
Sunday Liturgies
It feels very strange not being able to go to church at the moment.
Even though we are not able to go to Mass we are able to engage in Sunday worship and children's liturgy through the following links.
The CAFOD link is to register for the Virtual Children's Liturgy that is broadcast every Sunday at 10.00am. Once you've registered you'll receive an email with the link for the actual liturgy in time for each Sunday morning. For those of you who go to Our Lady of the Assumption on Spen Lane you may recognise some of the people!
CAFOD Children's Liturgy Sundays at 10.00am
The link below takes you to the Ten:Ten webpage. Here you will find a link to a Sunday Liturgy with prayers, readings and hymns. Each week a new liturgy is uploaded.
Sunday Liturgy for Families by Ten:Ten
If you would like to attend a live streaming of Mass there are a number of churches across the country doing this. You can watch Mass live stremaed by Bishop Marcus from the cathedral on the diocesean YouTube channel every weekday at 10.30am and every Sunday at 11.00am by following this link:
The Cathedral's YouTube Channel with live streaming of Mass every Sunday at 10.45am
Our own Parish Priest, Fr Gerard, is streaming mass from the parish of Jeanne Jugan. You can find teh mass online by clicking below:
Live streaming of Mass from St Urban's, Headingley
Also, Fr Emmanuel from the parish of Our Lady of Kirkstall is live streaming Mass ever weekday including Sunday from Holy Name church in Cookridge:
Live streaming of Mass from Holy Name church, Cookridge,
And Fr Peter Kravos is live stremaing Mass every Sunday at 10.00am from St Joseph's in Pudsey every Sunday at 10.00am:
Live streaming of Mass from St Joseph's, Pudsey
Easter 2020
We had a very different Easter this year. Our plans for Holy Week were obviously affected but I know we all really enojyed and benefited from the Lenten Reflection Day we had before school shut in March.

Below are some photos of how some of you celebrated Easter.

Prayer Wall
Is there someone you would like us to pray for? Is there something you would like to say thank you for? Is there someone you would like us to say thank you to? Is there something you would like help with? What are you hopeful for? What would you like to celebrate? Add your message and our community will keep you in our prayers. Sacred Heart of Jesus, I place all my trust in you.
18-05-2020 - Mrs Bates

Hi Egill. I love this idea. I think a zoom School Council meeting would be great to help develop the pages and also we could start to do some work on our Eco School work. I will arrange it and let you know when we will meet.

18-05-2020 - Mrs Bates

Thank you for your prayer Ocean.

12-05-2020 - Egill

I have a idea for you Mrs Bates, all the school council will be on a zoom meating and we could discuss our ideas for the our faith paige.

11-05-2020 - Ocean

A Prayer for all - Dear God, please help us to stay safe and keep well today and every day. May your love keep us strong while we are all working together to beat the virus.

29-04-2020 - Mr Masley

Hi Mrs Bates I would like to keep in our prayers and say thank you to all the wonderful staff at Sacred Heart. They are doing an amazing job in challenging times. What a team !

28-04-2020 - Mrs Bates

Hi Egill, thank you so much for sending in your hand print. I need to complete my artwork this week and add it to the gallery. If you have any ideas for photo galleries in future weeks let me know.

28-04-2020 - Egill

Hi mrs. Bates